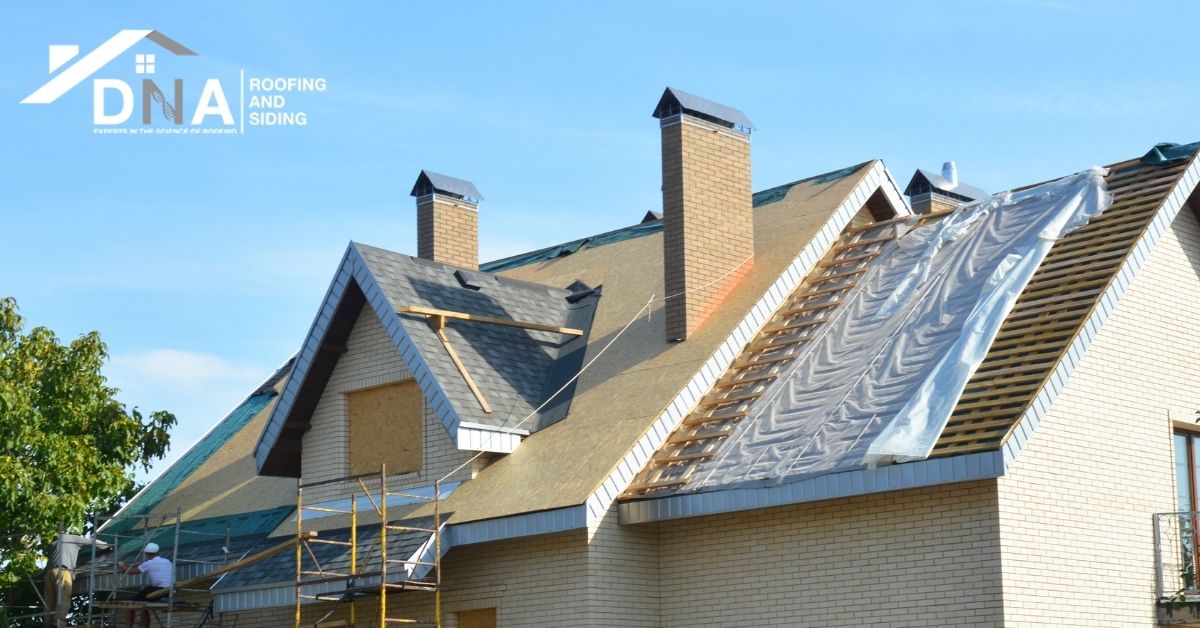 Roof Installation Process
Committing to the investment of a new roof is a big step in homeownership. A new roof will improve your home's efficiency, safety, and value, while improving your curbside appeal as well! Before you can reap the benefits of your new roof, however, you'll have to sit through the installation process.
It's important to be prepared for this project and all it entails. It will take over your property and in all honesty, could be a bit of a noise nuisance for a few days. But remember, all will be worth it for a new, safe and secure roof!
Keep in mind that every roofing company does things differently. Keep an open dialogue with your team and ask any questions you may have to make sure you know what is going on during installation.
Before
Inspection and Permits
It's likely this process began with an inspection of your roof. During an inspection, your roofing contractor will look for any problem areas such as missing or damaged materials, standing water, damaged structure, or missing flashing. They will then assess whether or not the roof requires a full replacement or simply a few repairs.
If a whole new roof is required, you'll move forward discussing materials, style, and scheduling with your roofing team. They will help keep you within the discussed budget, and recommend the best plan for your installation.
From there, they will provide a quote, secure permits, and discuss a plan for the installation days.
Property Preparation
Take time to protect or move valuable items in your yard such as statues, bird baths, benches, or playground equipment. Your roofing company will likely be delivering materials and dumpsters to your property a few days before in preparation for the big day (or days!).
If you have pets or children, it is important that you keep them well protected inside and outside the home. Keep doors locked and think before letting the dog out for a bathroom break!
Also discuss with the team how they plan on protecting your property. If they're not planning on covering bushes and flower beds, head to the store and purchase tarps to do so yourself. If you have specific concerns about the protection of your property, make it known!
During
The day has arrived! Your team will begin by removing your old roofing materials. Then they will inspect the structure beneath and determine if it is in need of any repairs. Once everything looks good, they'll begin installing the new roof!
Keep in mind that the installation will not be a silent one. It is likely that the noise will cause a disruption in your daily routine. If possible, make a plan to take the kids to their grandparents that day to avoid a missed naptime. You can also purchase noise canceling ear protection to keep your sanity for a few hours. Just remember that at the end of all the noise, you'll have a brand new, safe roof.
After
Once the roof is in place, the noise has ceased, and you and the team are pleased with the work, it's time to get your property back to its former state. They will remove their tools, clean up any remnants, and take away the dumpsters. A good, professional team will leave your home looking cleaner than it was before they arrived!
Finally, you're left with a beautiful new roof that will last a long time, keeping your family safe, warm, and dry!
Roofing Installation in Hockessin, DE
If you're looking for a roofing team who will leave your property with a stunning new roof, give DNA Roofing and Siding a call at (302) 548-3299!