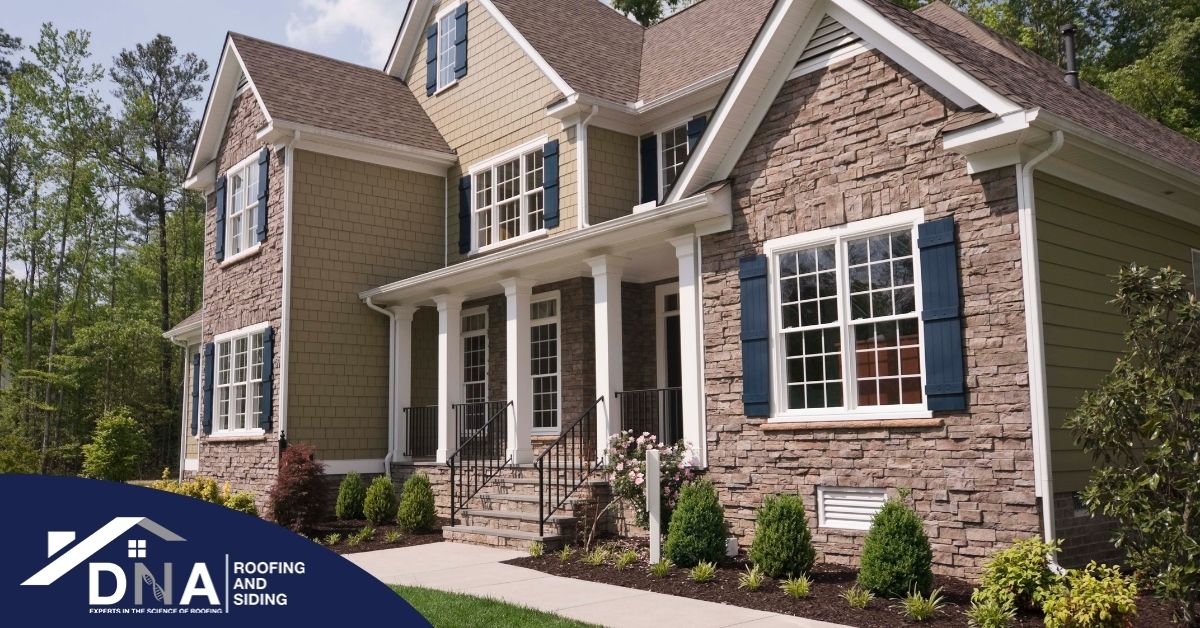 Spring is when our world comes to life again after those long, dreary winter months. As the sun begins to shine brighter on your home and your property blooms and grows, you may start to notice some parts of your home that do not quite match the glow of spring surrounding it.
The DNA Roofing and Siding team knows how important it is for your home to look great. Read on to discover how we can help boost your curb appeal this season and improve your home overall while doing it.
How Can I Improve My Home's Curb Appeal?
Not only does curb appeal affect the way you and your neighbors view your home, but it can also have a significant effect on your home's value. If you are looking to sell your home soon, or even in a few years, making a few adjustments can help increase your chances of selling at a price you love.
Three great ways our team can help give your home the facelift it deserves are through a new roof, windows, and siding. These improvements are not only great for your curb appeal, but they will also make a difference on the inside.
Roof
Installing a new roof is a large and expensive project, however, it is often necessary. While yes, a new roof will make the exterior of your home look better, more importantly, it will keep your home safe. Depending on materials used, a roof's lifespan can range from 25-50 years.
Once your roof begins to show signs of aging, you should begin looking a into replacement. These signs could include missing or damaged shingles, a drafty home, and leaks.
A new roof will improve your energy efficiency and keep you dry, all while providing an aesthetically pleasing exterior of your home.
Windows
Say goodbye to chipping, cracked, and overall old windows. Your windows play a big role in what your home looks like, and failure to keep up with maintenance and replacement will result in a dingy looking house.
Modern windows look great from the inside out and can completely transform the look of your home. And while you're letting the light shine in, you won't have to worry about significant energy loss! New windows will better insulate your home, helping the cool air stay inside during the summer months.
Professional window services will ensure that your windows are properly and safely installed so you may reap all the benefits of your new additions. Discover more about what new windows can do for your home here.
Siding
The siding on your home goes through a lot of wear and tear. From weather to pests to a rogue baseball during a game of catch, it is likely that your siding has a few spots here and there that could use some TLC. DNA Roofing and Siding offers siding repairs to buff out those unsightly areas to look just like new!
If you are looking for a complete siding do-over, we have you covered. Newer siding materials are stronger than ever and can withstand a bit of rough treatment. If you are ready to commit to new siding, you are sure to love the improved look of your whole home!
Whether you are looking for all new siding, or simply a repair, you will notice a difference on the inside of your home as well. Siding helps insulate your home and, when properly installed, can increase your energy efficiency and create a more comfortable home.
Book Our Services Today!
Whatever curb appeal project you are ready to begin, DNA Roofing and Siding is here to help! Give us a call today at (302) 548-3299 to get started!